Moja magiczna podróż w czasie
Lubię czynić świat piękniejszym miejscem, cenię, gdy otaczająca mnie rzeczywistość jest estetyczna i przyjemna dla oka. Gdy zaczęłam robić zdjęcia, chciałam, by także były wyjątkowe.
Zaczęłam fotografować, gdy mój młodszy syn miał trzy miesiące. Jako architektka i pełnoetatowa matka fotografii musiałam uczyć się nocami. Na początku używałam najtańszych prostych aparatów, a zdjęcia wrzucałam do internetowych albumów, żeby móc się dzielić nimi z rodziną. Szybko zyskały dużą popularność na mediach społecznościowych, szczególnie na portalu Flickr, gdzie w roku 2015 i 2017 znalazły się na liście 5 najlepszych zdjęć. Większość zdjęć moich dzieci powstała na przedmieściach Kielc, dokąd wyjeżdżałam z rodziną na weekendy i wakacje. Pozwalałam moim synom biegać boso, jeździć rowerami, siedzieć na ulicy i nie musiałam cały czas wyglądać niebezpieczeństw. To był nasz azyl. Dawałam im swobodę, z ukrycia obserwowałam ich emocje i mowę ich ciała.
Żeby uchwycić najpiękniejsze momenty, trzeba skupić się na dzieciach, być tylko z nimi, tu i teraz. Łatwiej jest mi, gdy przypominam sobie własne dzieciństwo, moje uczucia i to, jak postrzegałam wtedy świat. Pamiętam, że wszystko wydawało się być wielkie I tajemnicze. Staram się uchwycić to zdumienie i zachwyt. Uwielbiam obserwować, jak dzieci marzą, zanurzone w swoje dziecięce światy.
Czym się zajmuję
01
Warsztaty grupowe
cyklicznie organizuję warsztaty fotograficzne, na których dzielę się swoją wiedzą i pasją fotografii dziecięcej.
02
Warsztaty indywidualne
Skrojone na miare i Twoje potrzeby oraz zainteresowania.
03
Sesje zdjęciowe
Zapraszam rodziny z dziecmi 1,5-10 lat na niezapomniane sesje.
04
Tutoriale dla fotografów
Profesjonalna edycja zdjęć – kup, obejrzyj i stosuj!
05
Kursy wideo
dla tych, którzy chcą poprawić swoje fotografie i nadać im wyjątkowego stylu.
06
Produkty dla fotografów
Specjalne nakładki wraz z instrukcją ich stosowania dla osiągnięcia efektu.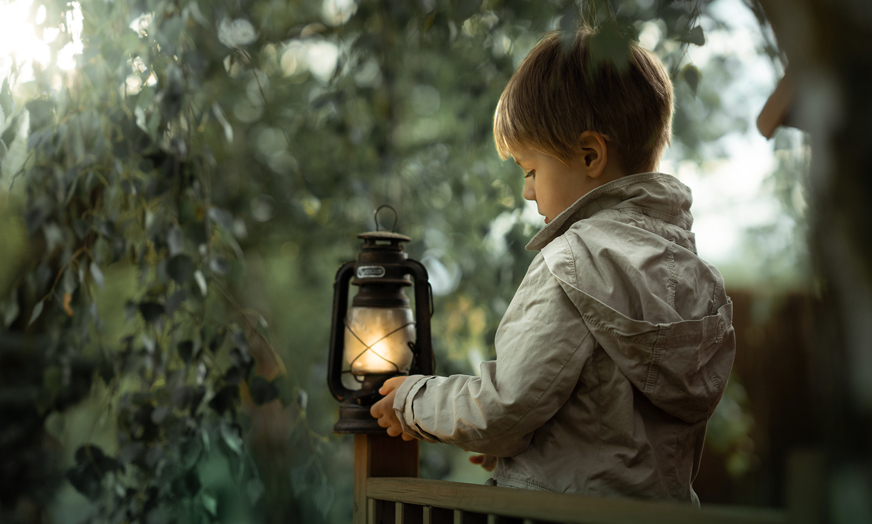 Nauczanie – moja druga pasja
Chcę dzielić się moją pasją z ludźmi, pokazywać im – szczególnie innym matkom – jak dostrzegać magię w codziennym życiu. Od 2016 roku prowadzę
warsztaty
dla fotografów i fotoamatorów w Polsce i za granicą. Odwiedziłam kilkanaście krajów europejskich, USA, Brazylię, Kanadę i Chiny. Osobom, które nie mogą spotkać się ze mną osobiście, oferuję tutoriale wideo, na podstawie których mogą nauczyć się mojego podejścia do obróbki zdjęć.
Sprawdź ofertę warsztatów
---
Konferencje, sympozja, spotkania
W najbliższym czasie spotkasz mnie przy okazji takich imprez:
---
Warsztaty fotograficzne z dziećmi
Moje zdjęcia
Zapraszam Cię w podróż do mojego magicznego świata. Świata dziecięcej wyobraźni, gdzie sen miesza się z jawą i wszystko jest możliwe. Zobacz moje zdjęcia, zapoznaj się z tutorialami wideo lub weź udział w organizowanych warsztatach.